A Summer Camp for the students of Patlipada & Ma Niketan was held where   students were taught a number of activities which were both fun and interactive thus enabling their creative instincts and making the best uss of ntheir ability.
Events like crafts, drama, dance & Ramp walk were conducted where the students were encouraged to go beyond their self and do their best.
We had a bunch of enthusiastic students & volunteers who made the whole summer camp experience a memorable and informative one.
Some of the Moments captured:) at Ma Niketan.
Some more work from students at Patlipada…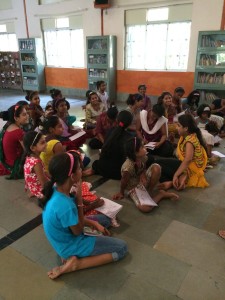 The Closing ceremony of the Summer camp had